Orthodontic Appliances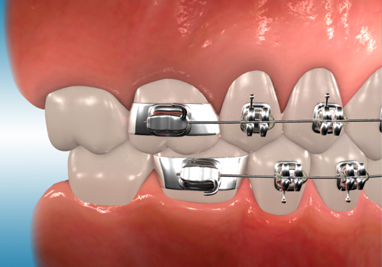 Archwire
A metal wire which is attached to your brackets to move your teeth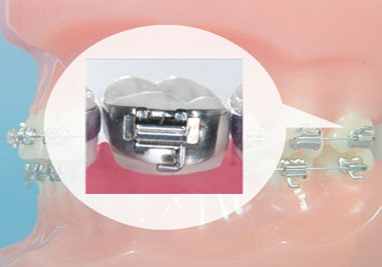 Bands
A metal ring that is usually placed on your teeth to hold on parts of your braces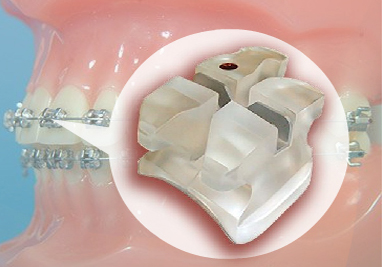 Brackets
Brackets are the small metal or ceramic modules attached to each tooth. They serve as guides to move the teeth and hold the archwire in place.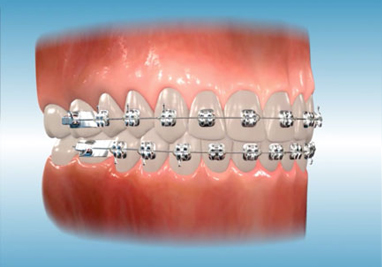 Braces
A word commonly used to describe a fixed orthodontic appliance, usually comprised of brackets, bands and wires.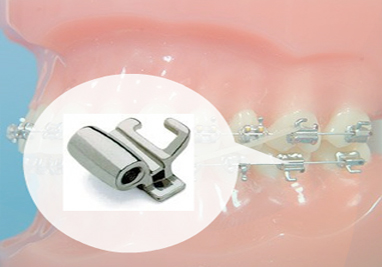 Buccal Tube
A small metal part that is welded on the outside of a molar band. The molar band contains slots to hold archwires, lip bumpers, facebows and other things your orthodontist uses to move your teeth.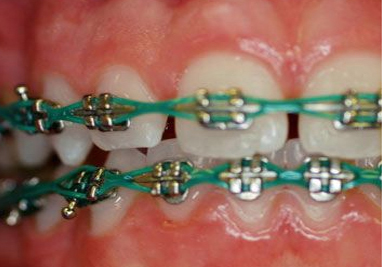 Chain
A stretchable plastic chain used to hold archwires into brackets and to move teeth.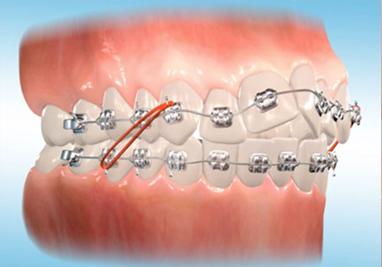 Elastics
Elastics or rubber bands for braces help move the upper and lower teeth relative to each other, ultimately achieving a better bite. The orthodontic rubber bands are typically effective for correcting overbites, underbites, or other types of alignments of the jaw. They are also useful for moving a tooth out of alignment or to close a space in the mouth.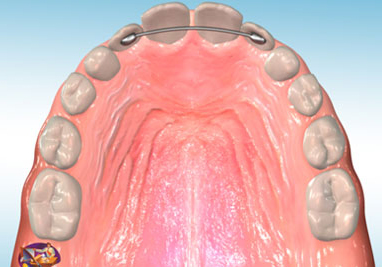 Fixed Retainers
Fixed retainers consist of a metal wire bonded to the back of the teeth. Fixed retainers can stay in place indefinitely.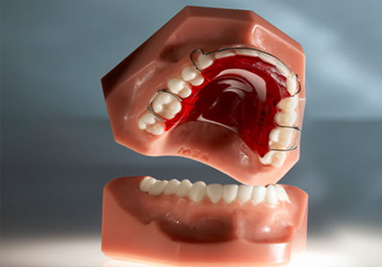 Hawley
A Hawley retainer is made of clear pink acrylic plastic that is molded to your mouth and contains a wire to hold your teeth in position. The Hawley design permits desirable "settling" of the bite to occur by allowing slight incremental vertical movement of the posterior teeth which may enhance stability.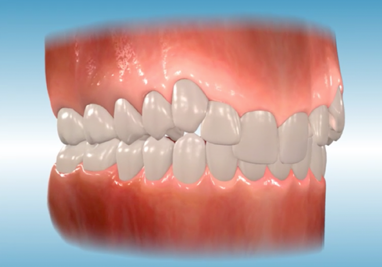 Invisalign
Invisalign® is a series of clear, removable teeth aligners that both orthodontists and dentists use as an alternative to traditional metal dental braces. Ligating Module: A small plastic piece, shaped like a donut, which is used to hold the archwires in the brackets on your teeth.